A friend in my playdate group asked me if I would make stockings for her after seeing the stockings I made for my family. I hadn't yet considered knitting for commission on a serious basis, so I was a little nervous about saying yes.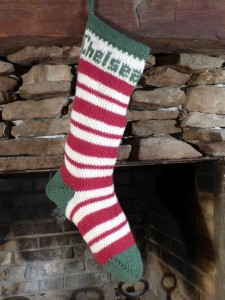 She wanted a really simple stripe design in traditional Christmas colors. I am terrible with sketching my ideas, so I just started knitting. I took her a partially knit stocking to show my idea and she loved it. That was all the confidence boost I needed to launch AbbyCrafty.
There's a little hint of sparkle in the grey stripes in this one.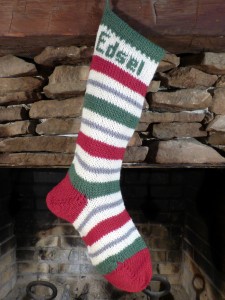 I really hope these will be treasured for years. They were so much fun to do.
She told me she's hanging them up with her Halloween decorations! I think that's awesome.